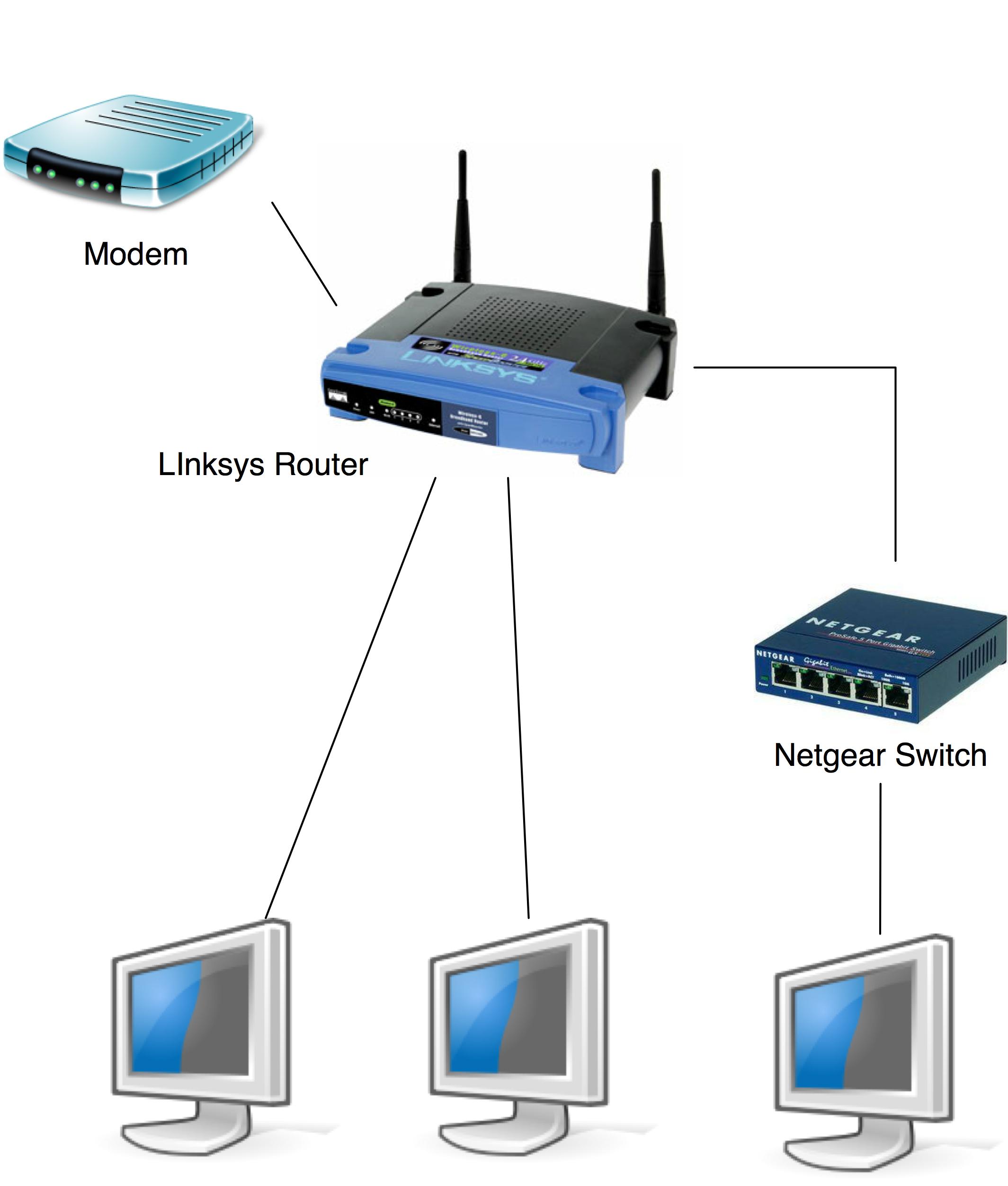 Routers
Router is a networking device that forwards data packets between computer networks. Routers perform the "traffic directing" functions on the Internet. A data packet is typically forwarded from one router to another through the networks that constitute the internetwork until it reaches its destination node.
A router is connected to two or more data lines from different networks. When a data packet comes in on one of the lines, the router reads the address information in the packet to determine its ultimate destination. Then, using information in its routing table or routing policy, it directs the packet to the next network on its journey. This creates an overlay internetwork.
The most familiar type of routers are home and small office routers that simply pass data, such as web pages, email, IM, and videos between the home computers and the Internet. An example of a router would be the owner's cable or DSL router, which connects to the Internet through an ISP. More sophisticated routers, such as enterprise routers, connect large business or ISP networks up to the powerful core routers that forward data at high speed along the optical fiber lines of the Internet backbone.
Firewall
firewall is a network security system that monitors and controls the incoming and outgoing network traffic based on predetermined security rules. A firewall typically establishes a barrier between a trusted, secure internal network and another outside network, such as the Internet, that is assumed to not be secure or trusted.
Network Switches
Network switch (also called switching hub, bridging hub, officially MAC bridge) is a computer networking device that connects devices together on a computer network, by using packet switching to receive, process and forward data to the destination device. Unlike less advanced network hubs, a network switch forwards data only to one or multiple devices that need to receive it, rather than broadcasting the same data out of each of its ports.
Seaway computers offer to sales and services for the all brands of routers and networking switches.